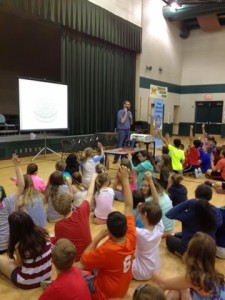 As a former reluctant reader himself, Jeff tries to make his author visits fun, engaging, and inspiring for young readers.
Whether a visit is an entire day or just stopping by to visit a classroom, Jeff focuses on the importance of hard work and positivity.
He enjoys talking about his experiences as a storyteller and writer to readers and writers of all ages.
His visits have taken him across the country, where he has talked books with students from Kindergarten to 6th grade. He's even ventured into high school classrooms to discuss a career in writing.
He's flexible.
If you'd like to discuss Jeff visiting your school or library, please send an email to jeffmillerbooks@gmail.com.
Scheduled Book Visits!

March
21-23 Hudson, OH
More info on a signing event at The Learned Owl shortly! 
You can also follow his goings-on by visiting:
and