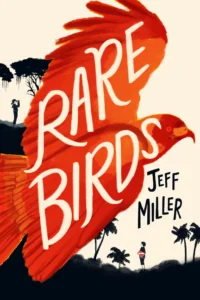 Jeff's latest book, RARE BIRDS, is available for pre-order!
'Twelve-year-old Graham Dodds is no stranger to hospital waiting rooms. Sometimes, he feels like his entire life is one big waiting room. Waiting for the next doctor to tell them what's wrong with his mom. Waiting to find out what city they're moving to next. Waiting to see if they will finally get their miracle—a heart transplant to save his mom's life.
Now Graham is stuck in Florida for the summer, waiting once again. But when he meets a girl named Lou at the hospital, he finds a friend who needs a distraction as much as he does. She tells him about a contest to find the endangered Snail Kite, which resides in the local gator-filled swamps. Together they embark on an adventure, searching for the rare bird . . . and along the way, Graham might just find something else—himself.'
Jeff is also the author of THE NERDY DOZEN series, from HarperCollins. These books are about video games, friendship, top-secret aircrafts, positivity, and ostriches.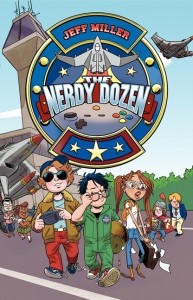 'Neil Andertol is a hero. . . . Just not in real life.
In video games, Neil—or as his online friends know him, ManofNeil—is a superstar. He's only one spot away from the top score on Chameleon, the cool new jet-flying game where the plane supposedly goes invisible at the highest level. But while ManofNeil can take out a whole squadron of enemy planes, regular Neil still gets picked on by the class bully. Until now.
When Neil mysteriously wakes up at an undisclosed military base along with eleven other kids, he learns that Chameleon isn't just a game—it's the training simulator for a real fighter jet! Now the Air Force needs the kids' help piloting its jets on a top-secret rescue mission. Can Neil put his gaming skills to the ultimate real-life test? Because this time Neil isn't just playing for points—he's playing to save the world.'
The Nerdy Dozen #2: Close Encounters of the Nerd Kind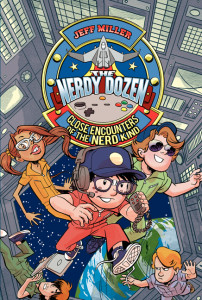 'Out of this world!
Neil Andertol never thought playing video games would make him a real-life hero. But then his favorite game, Chameleon, turned out to be the training simulator for an actual fighter jet, and Neil and the eleven other high scorers of the game were recruited to fly a top-secret rescue mission for the United States Air Force.
Now it's been four months since Neil and his friends saved the planet, and the thirteen-year-old supernerd is back to playing video games . . . except that after piloting the real thing, he finds that even Chameleon has lost its spark. So when NASA begs for Neil's help, he says yes in a nanosecond.
This time, rescuing humankind means heading into outer space. A supersecret spacecraft has been stolen, and NASA needs the best pilots in the universe to get it back—the Nerdy Dozen. It's a race against time to stop an earth-shattering disaster. Can the twelve geeks save the day again—or will it be game over?'
The Nerdy Dozen #3: 20,000 Nerds Under the Sea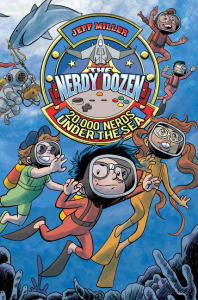 'Can the nerds handle the high seas? It's anchors aweigh for this motley crew of middle grade, video-gaming heroes. In the exciting third book of the Nerdy Dozen series, Neil Andertol and his friends are in for their toughest mission yet!
Neil and his crew have reunited at Reboot Robiski's video-game convention in order to try the brand-new underwater game Captain Jolly's Shark Hunt. Except that their win only leads to trouble.
Neil, Sam, and Biggs are captured by the real Captain Jolly, who needs their video-game skills so she can destroy the world. As they embark on an underwater adventure, can the Nerdy Dozen save the day before everything is KO'd?'